We're on our way out of the MWC grounds. The biggest mobile tech event of the first half of teh year is over. While last year we left slightly disappointed, this year was full of excitement with several flagship launches, several new tablets and plenty of wearables, too.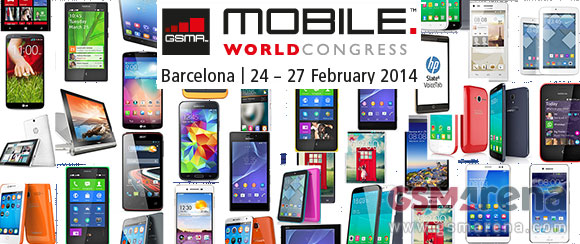 Before we say goodbye, we have time slow down and review the highlights of the frantic week behind us.
Samsung
The slightly bigger screen (just 0.1") and faster processor were a bit less exciting (S4 Advance has Snapdragon 800 versus the 801 of the S5).
Sony
Nokia
LG
HTC
Huawei
Lenovo
Acer
ZTE
Alcatel
Others
Other intersecting developments came from SanDisk, like the first 128GB microSD card (which the latest flagships support). This NAND storage progress was, of course, accompanied by bigger embeddable storage chips for phones and tablets.
SanDisk also unveiled external storage for your phone or tablet, the Dual Ultra USB Drive. It plugs into USB OTG enabled devices and provides between 16GB and 64GB of extra storage. It has a handy full size USB end for plugging into computers too.